Future Leaders
Galvanise career growth. For all.
Be at the heart of government. Shape the nation.
HM Treasury (HMT) is the UK's economic and finance ministry. It is responsible for formulating and implementing the government's financial and economic policy. Its aim is to raise the rate of sustainable growth and achieve rising prosperity and a better quality of life with economic and employment opportunities for all.
The Treasury is a department of roughly 2000 civil servants, that has provided advice on economic policy and decisions that affect the public finances throughout the country's history.
Location
Our main offices are based in London and the new economic campus in Darlington. We also have offices in Edinburgh and Norwich
Civil Service Values
As a civil servant, you are appointed on merit on the basis of fair and open competition and are expected to carry out your role with dedication and a commitment to the Civil Service and its core values: integrity, honesty, objectivity and impartiality. In this code:
'integrity' is putting the obligations of public service above your own personal interests
'honesty' is being truthful and open
'objectivity' is basing your advice and decisions on rigorous analysis of the evidence
'impartiality' is acting solely according to the merits of the case and serving equally well governments of different political persuasions
The Civil Service is unique in offering such a broad range of career opportunities. You can never run out of ideas for your professional development! Also, the work we do matters and affects the lives of people here in the UK and further afield. It's a great honour and privilege to be able to make a positive difference in so many different ways.
Anna, HM Treasury
The Treasury is one of the most diverse groups of people I've ever had the pleasure of working with.
Cat Little
So why is the civil service for me?
Quote: "I joined the Treasury whilst looking for a change in profession after taking a career break to raise my children. I hadn't worked in the Civil Service before but found the Treasury supportive of my desire to return to work and recognised the transferable skills I could bring to the department."
Katherine, HM Treasury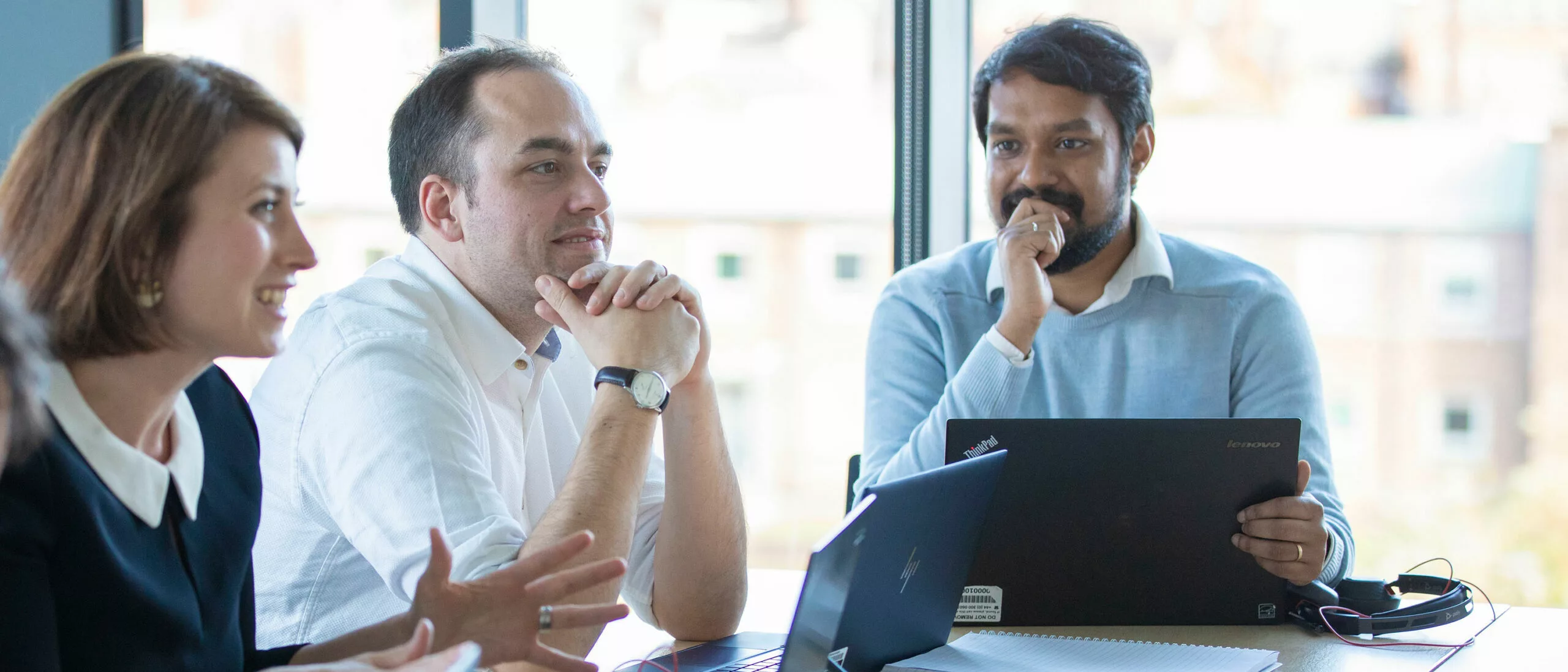 Darlington Economic Campus
The Darlington Economic Campus is a pioneering cross government hub which brings together people from key departments and public organisations who play an active role in the most important economic issues of the day.
The Campus aims to level up opportunities by creating jobs and moving central government decision making closer to the communities we serve.
Our work ranges from protecting customers through the regulation of the financial sector, helping to reduce carbon emissions and creating a greener economy, promoting British trade around the world and supporting people across the country on jobs, growth and more.
"I wanted to move to Darlington because I really believe in what we're trying do here, which is create job opportunities for people who wouldn't otherwise consider working in the Civil Service…"

Beth Russell
Think beyond your current career path
You don't need experience in government or the civil service to join us. Our departments rely on people from all backgrounds, with transferable skills.  This could be the ability to lead, galvanise, inspire and support large and multi-functional and complex teams of committed, diverse and dedicated staff, the ability to engage, influence and quickly secure the confidence of senior stakeholders internally and externally, the skills to create and implement clear long-term strategies focused on adding value and making real and lasting cultural change and the ability to know where to take a broader, strategic perspective and when to get 'into the detail' to really understand a situation or problem.
Whichever role you choose, you'll be right at the heart of government. Helping us shape the nation, now and into the future.
Think beyond the usual development
Develop further, faster. HMT is a key advocate of ONE Government in action and this has seen a greater level of collaboration between departments, none more so than at the Darlington Campus where currently eight organisations reside. The expansion of informal and formal networks in a more cohesive virtual and face-to-face environment, allows new ways of collaboration, problem sharing and supports the challenging of conventional thinking.
You'll not only have access to career opportunities across a variety of different departments with whom you will develop collaborative relationships. You'll benefit from talent and leadership programmes and expanding networks that will keep you learning, growing and enjoying life to the full. With 8 departments on campus, and many more in the North East, there's no end to your potential.
The big benefits of working in the civil service is the flexibility it offers me as a working mum. I compress my full time hours which allows me to balance my working life and childcare.
Kirsty, HM Treasury